Terms & Conditions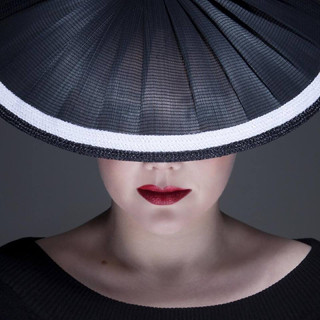 This competition is open to international and local milliners whether amateur, professional or student.
Your hat or headpiece can be made using any materials of your choice and must be suitable for a model size 57cm. It must have no maker's name attached.
There are two categories, General and Street Wear. You should indicate, on the submission form, the category in which your hat is entered.
Each competitor may submit one or two hats per category so you may submit up to four hats. Please complete a submission form for each hat. The cost of entry is AUD$50 for one category (one or two hats) and AUD$75 for two categories (one or two hats per category).
The hat must be designed and made by the person registered for the competition.
Judging criteria will include style, line, balance, weight, technique, finish and originality.
All entries must be received by 6pm on Monday 29 January 2018.
Competitors may not publish photos of their entries on line or otherwise prior to Thursday 1 February 2018 which is when our social media promotion begins.
The Finalists will be announced on Friday 9 February 2018.
The winners will be announced on Sunday 18 February 2018 at the Grand Finale event in Melbourne.
In addition to the main competition, there will be a Peoples' Choice Award. All hats will be on display at The Essential Hat, 507 High Street, Prahran East, Melbourne until the Grand Finale show on 18 February. Votes for the Peoples' Choice Award will be invited at both these locations.
Candidates are requested to ensure their hats are well packaged for delivery. Your hat may, if indicated on the submission form, be offered for sale after the exhibition. Please make sure we have your retail price. Any unsold hats will be returned at the end of February using the packaging in which they were sent, at your expense. We will contact you about cost of postage at that time.
Winning hats will remain on display at The Essential Hat until the end of February. Hats which have not won a prize will be returned as soon as is practicable.
It is important for the hat to be accompanied by an Entry Form, completed in LARGE CLEAR LETTERS with a photo of the hat showing how it should be worn on the head.