Melbourne International Millinery Competition 2021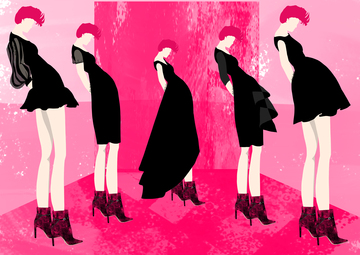 Australia's most renowned millinery competition is back for the fifth year!
The theme is …… Little Black Dress …… thanks to Kata Design, one of our sponsors, for illustrating some sample ideas. You will have your own ideas of what Little Black Dress means. It is your interpretation.
It's a big theme and will conjure different images for different people:
Famous movie stars
The practical, classic member of your wardrobe
Short and sparkly
Elegantly restrained
Gloriously Glamorous
Outrageously theatrical
MIMC 2021 Competition Winners