Terms & Conditions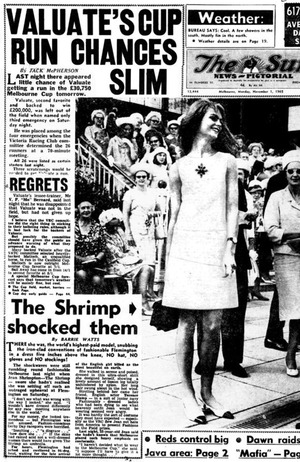 This competition is open to international and local milliners whether amateur, professional or student.
Your hat or headpiece can be made using any materials of your choice.
The finished headpiece should be suitable for a model size 56/57cm. It must have no label or maker's name attached.
Each competitor may submit one hat per entry. The cost is AU$65 for the first entry, and AU$55 for each further entry. You may enter as many times as you wish. Please complete a printed entry form for each hat you send.
The hat must be designed and made by the person registered for the competition.
Judging criteria will, as usual, include comfort, style, line, balance, weight, technique, finish and originality.
All entries must be received by 6pm on Monday 6th February 2023.
Competitors may not publish photos of their entries on line or otherwise prior to 11th February 2023 which is when our social media promotion begins.
The Finalists will be announced on Saturday 11th February 2023.
The winners will be announced on Sunday 19th February 2023 (to be confirmed).
Candidates are requested to ensure their hats are well packaged for delivery. Your hat may, if indicated on the submission form, be offered for sale. Please make sure we have your retail price in Australian dollars (AUD). Any unsold hats will be returned at the end of February using the packaging in which they were sent, at your expense. We will contact you about cost of postage at that time. Unless otherwise arranged, any entries unclaimed by 1 June 2023 will be considered the property of The Essential Hat.
It is important for the hat to be accompanied by an Entry Form, completed in LARGE CLEAR LETTERS with a photo of the hat showing how it should be worn on the head.
If possible, please include four (4) of your hat labels when you send your entry. These will be sewn onto our annual aprons, three for prizes and one for us to keep. Also include an additional label for each entry you send if you would like us to present your hat(s) for sale.